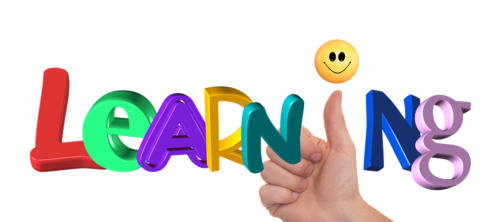 Before I start, I have something I would like you to know. You might find my English funny here and there, but I didn't speak English at all back in 2007 and have been studying so hard since then to get here, so please forgive my poor English, but I'm going to try my best.
I started teaching English online to students in Japan back in 2014.
I've met so many students over the past few years and realized that most of them make similar mistakes and have similar questions. I started this blog so that my students can learn useful English expressions, English grammar, words or phrases that are easily misunderstood by Japanese students, and of course, cultural differences between North America (Canada and the U.S.) and Japan.
While I was enjoying sharing my experience and knowledge with my students in Japan, I thought sharing them with those who are interested in Japanese culture or language would be equally fun.
So let me introduce myself first. This will be a super long biography because I'm going to talk about my life.
I was born and raised in Japan, but I always had a dream of living abroad.
However, it was just a dream until I got a job at one of the biggest global healthcare companies back in 2004.
My major was Statistics, and I own teacher's license in mathematics. Yes, I am definitely a science girl. My favorite subject was math and chemistry. My least favorite subjects were Japanese and English (and history)!
Once I started working at this global company, I couldn't ignore my low English skills any longer. I blamed myself for that because I didn't study English at all when I was a college student. 90% of the subjects were related to math and computer. So I studied English so hard every day just to survive, but all I did was to try to get higher TOEIC score, not to improve my English conversation skills.
In Japan, English exam called TOEIC is very important in business world. This exam is the indicator of your English proficiency level. The highest score is 990. So if you get over 750, you're considered as "advanced level" in English. However, this exam has only READING and LISTENING sections, so how can you tell if you can speak English fluently or understand English perfectly just because you have over 750 TOEIC score!? No way! I don't believe in people who claim themselves as "fluent in English" just because they have 990 TOEIC score. I actually have seen these people. Yes, they are very knowledgeable. They know a lot of difficult vocabularies, which I've hardly heard or used for my 10 years of living in Canada and the U.S. In fact, I had 915 TOEIC score back in 2007, but I could barely speak or understand English. My co-workers and boss thought I was good at English just because I had a high TOEIC score, which became pressure to me. I had to be in telephone conferences with American staff and was asked to take a minute. I ended up asking my co-workers what they were talking about after the meeting. It was embarrassing and disappointing. However, this sad experience actually gave me a chance to rethink about my life.
In my third year, I started to think about leaving the company and studying abroad. My plans at that time were to study abroad for a year and come back to become a medical translator. Of course, some people didn't like my plans, specifically my dad and my boss. My dad was just sad that his daughter would be away for a year. My boss, on the other hand, had to make a harsh comment on my plans. He said translator is the most boring job in the world because you can't get to speak yourself. I'm still pursuing the dream to become a translator, so apparently, I ignored his advice.
Anyway, I left this big company and went to Toronto, Canada, to study English. I chose Canada because there was a system called Working Holiday in Canada. I always wanted to live in the states, but not being able to work for a year sounded too scary at that time. My stay in Toronto completely changed my life. I had such an amazing experience in Toronto.
Of course, it wasn't just "fun" experience though. I learned real English in a hard way. I went to ESL school for the first 4 months to learn English conversation. I was in an advanced-level class, of course, because of that TOEIC score! So I thought my English level wasn't that bad.
After graduating from ESL school, I started to look for a job at a coffee shop. I was walking around the city and found a little coffee shop, so I dropped off my resume to a guy who worked there. He asked me to come back in a couple of hours to see his manager. So I did and had an interview on that day and got a job on the spot! I was so lucky! I still can't believe myself because I'm not a type of person who can just go to a store and drop off her resume! And this was my first and last drop-off-resume experience.
My first working experience in Canada started sooner than I thought. It was hard. I had no idea what customers were saying and made them upset so many times. But after a while, I started to catch some phrases and remember regular customers and their orders, which made my life much easier. Some customers taught me new words or expressions every time they came to the store. I loved working there every day. I met so many kind and caring people. This is the time my conversation skills started to improve. Sadly, it never happened while I was in ESL school.
When my work visa expired, I extended my stay as a visitor, but I couldn't work under visitor status so had to leave the job. I was very sad, but I needed to find something I could do to make the rest of my stay in Canada more fulfilling, so I went back to school. I went to Vancouver to learn interpretation/translation for a couple of months. I went to another school to take an accent reduction course, which helped me improve my pronunciation. After 1.5 years of stay, finally I came back to Japan. But before leaving Canada, I had made my mind that I would come back to live there permanently!
My life story goes on, but it's becoming way too long as a first article, so I'm going to stop here and will start the second half of the story in the next article About Me and This Blog (Part 2).