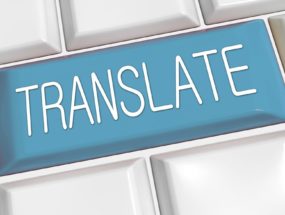 I left Japan back in 2007.
I was working for a global medical device company, but I decided to go to Canada with working holiday visa to study English. I was planning to come back to Japan and wanted to "become a translator."
As mentioned in "About me (Part 1)," however, I fell in love with Canadian life and completely forgot about my dream to "become a translator when I go back to Japan." Instead, I started a new life with a new dream to "live and work abroad in 100% English environment."
So I avoided any Japanese environment from speaking to Japanese people to watching Japanese shows and focused on using only English every day. That helped me be able to live and work in English without difficulty.
While I was in Canada, "surviving" was the main goal. So I did not have a lot of complaints about my job. I was rather appreciative of the fact that I had a job.
Since I moved to the U.S., I could shift my life from "surviving" to "enjoying" thanks to my amazing husband.
Then I realized that there is a limit of what I, as a foreigner, can do here.
It has been almost a year since I started working at a cardiology office in Norfolk, VA, but I have not been happy about my job. Of course, I am very grateful that I am working in medical field, but I am a receptionist, which I think anybody can do. The office where I work is very busy and there are so many things happening every day. Even so, I never felt fulfilled and just felt wasting my time. I just did not like "a job that anybody can do" part.
If you want to work with North American people in North America, English is a must-have. I was very proud of myself being a part of North American culture, but once I got used to it, it did not make me feel so special.
I started to think about something that no North American people can do but me. When my husband asked me about my dream job, my dream back in 2007 came back to my mind. "Become a translator!"
Actually, I tried once in Canada to study medical translation by online course. However, the instructor gave me a comment basically saying that I do not have an ability to become a translator and that, of course, discouraged me. Because of such a negative experience, I hesitated to apply for the course.
My husband always helps me choose the right direction. With his help, I started a new medical translation course online. I chose the different translation school this time. The course was very useful and easy to understand, and the instructor gave me very encouraging comments.
My dream to become a translator became bigger and bigger, and I wanted to find a job right away. I became a member of the biggest translation organization in Japan, which a lot of professional translators recommend to use.
There were not many jobs for beginner, but I applied for some anyway. As a result, I was asked to take a trial exam from 2 companies. The position was for a medical translation proofreader for the first company, and medical translator for the second one. A couple of weeks later, I got the results…. I passed! Both trial exams!!
So although I am a super beginner, I could register as a freelance medical translator/proofreader under 2 translation companies.
I heard that it would take 3 to 6 months till you get a first job request, so I spent relaxing days after the trial. Within a month, however, I got a first job request from the first translation company! I was extremely happy but nervous at the same time.
I took different trial exams from this company, so I am a proofreader for medical devices (English to Japanese, and vice versa) and medicine (English to Japanese, and vice versa). Apparently this helped me get a job request this quick.
My first job had very tight schedule. I had to work so hard to meet the deadline. After my full-time job, I did proofreading job till 2am then woke up at 5am and went to the full-time job. Right after the first job, I received another job request.
After a couple of jobs, my life became extremely hectic. Since the translation company is located in Japan, I had to deal with time difference issues. Sometimes, I received a translation document at 10pm and was asked to complete by 8pm next day. I work full time from 8am to 4:30pm, so for the case like this, I have to wake up around 1am and do proofread, and go to full-time job, and come back around 5pm and submit it just before 8pm. That gives me less than 3 hours of sleep every night.
Even so, not only can I improve my Japanese and English skills, but also I can obtain knowledge on medical device and medicine. This is exactly what I wanted to do!
When my husband saw me walking like a zombie, he suggested I focus on the translation job and quit the full-time job. I was not sure about that since freelance is very unstable, and I have no idea how often I can receive a job request, but I could not ignore myself being so happy with such a hard, challenging job. After a long conversation with my husband and a lot of thinking, I decided to quit the full-time job as a receptionist at a cardiology office.
Coincidentally, my husband got a new job in Washington D.C., so we had to leave Norfolk, VA anyway. Thanks to that, it was so easy for me to notify my workplace of me leaving. I was going to quit whether we move or not, so "my-husband-got-a-military-order-and-we-have-to-go" was the best reason to quit without any struggle.
So, I am going to focus on my career as a medical translator/proofreader and continue to be an online English instructor. Of course, I will continue uploading this blog as much as possible!
It is going to be a long way to become a professional medical translator, but I will take one step at a time and eventually establish my new career.